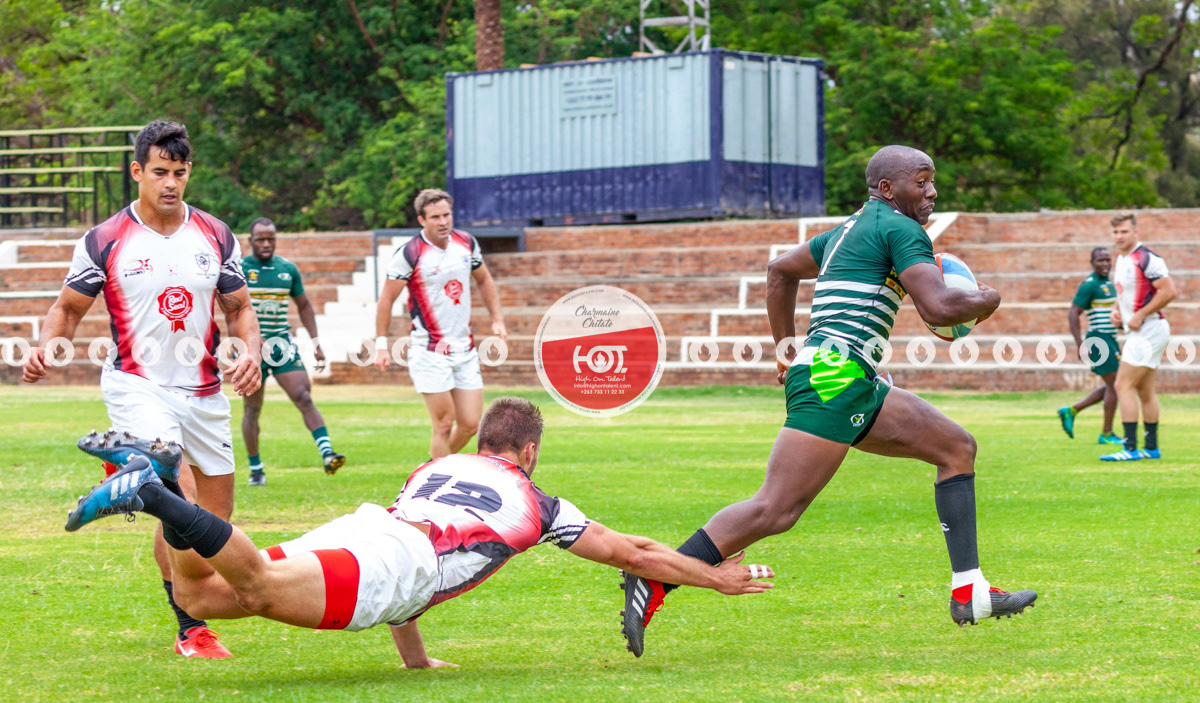 On Saturday 24 November 2018, the Zimbabwe Cheetahs had their last match simulation fixture against club side, Old Georgians RFC as part of a joint preparatory session ahead of the 2018 
#Emirates
 Airline Dubai 
#Rugby
 Sevens and Invitational respectively.
Recently crowned 
#African
 champions after a surprising 17-5 win over the 
#Kenyan
#Shujaas
 in 
#Tunisia
 last month, the 
#Cheetahs
 will face some of the world's most competitive sevens rugby teams in an effort to stake their claim on the tournament title. In an interview with Gilbert Nyamutsamba, the team's coach said: "The win has been a big boost in morale and has made playing for the team more attractive as everyone enjoys being part of a winning team." 
#Zimbabwe
 is placed 4th in Pool A with South Africa, 
#Argentina
 and 
#Samoa
.
After a three-day training camp at Harare Sports Club, the Cheetahs will leave for Dubai this Sunday 25 November 2018 to pursue an additional two days in the glamorously progressive city of 
#Dubai
. The technical team will maintain the core players previously fielded for the World Rugby Sevens /Rugby World Cup Sevens with a single international tour debutant in Kudzai Mashawi from Harare Sports Club Rugby. Zimbabwe Sevens powerhouses, Ngonie Chibuwe (Spain) and Shayne Makombe/ Shayne T Makombe (France) will join the team in Dubai.
Local club rugby side, Old Georgians RFC will join the Cheetahs in Dubai on Monday 26 November 2018 for the invitational tournament. Coached by Grant Mitchell, the team cemented their preparations for the invitational by hosting the ISUZU Rugby Series where they won one of two fixtures against Capetown based rugby football club, False Bay. Known as the Dragons, the team is pitted in a tough Pool A with 2017 winners Speranza 22, Georgia Developing 7s and the French Military Sevens.
In their first match, Old Georgians will face Georgia Developing 7s on Friday 30 November 2018 whilst the Cheetahs take on the Blitz Bokke.